Just Stuffed Courgettes - Light Bite (Frozen)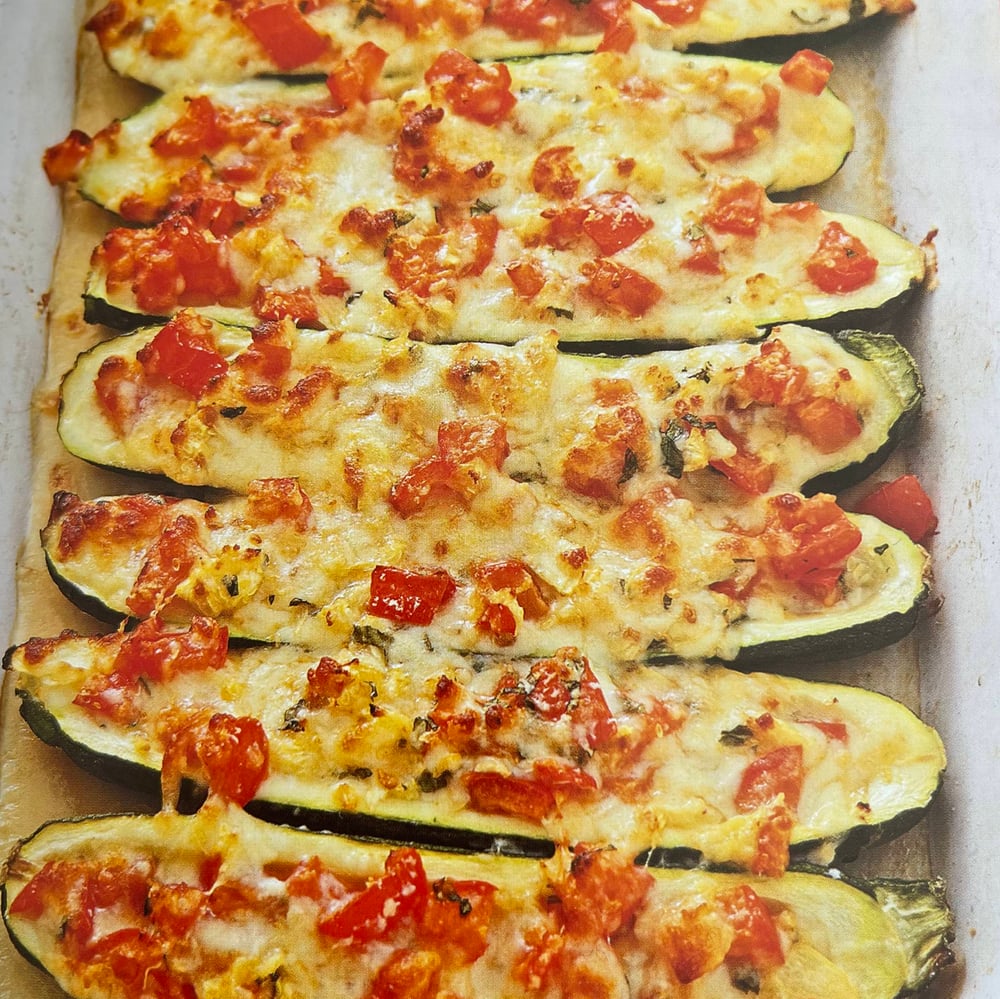 Half a courgette, stuffed with mozarella, basil, tomatoes and parmesan
Gluten free, thaw thoroughly and eat on day of defrost. Can be reheated in the oven or transferred to a microwaveable container.
Allergens: MILK (Mozarella, parmesan)
We use a variety of nuts and gluten in our cooking, so cannot guarantee there won't be traces.
UPDATED INFO, PLEASE READ
Delivery
IN THE NOTES SECTION, ON YOUR BIG CARTEL ORDER FORM, PLEASE STATE YOUR PREFERRED DELIVERY DAY WITHIN GUIDELINES BELOW
(FOR ANY SPECIAL DELIVERY REQUESTS PLEASE FIRST ENQUIRE ON 07591 475295)
To ensure availability, we would appreciate it if you could order by 2 p.m. latest, the day before your delivery.
Free home delivery to these locations:
Lyme Regis, Uplyme, Colyton, Rousdon & Seaton: Wednesday, Thursday,
Friday, Saturday
Axminster, Kilmington & surrounding areas: Wednesday , Saturday
Bridport, Charmouth, Morcombelake
& surrounding areas: Thursday
Deliveries will be between 3pm and 6pm
Unsure if we deliver to your area? Give us a call 07591 475295